Customs Brokerage
Coming soon
International distribution and total logistics services

We offer inbound and outbound distribution and transportation services.

Port and Harbor Transportation Business Act
The term "port and harbor transportation" covers the loading or unloading of cargo on or off ships; cataloguing of cargo and transportation to sheds for temporary storage; transportation by barge or raft; inspection or certification of cargo volumes and quantities.
Hazardous Materials and Bonded Storage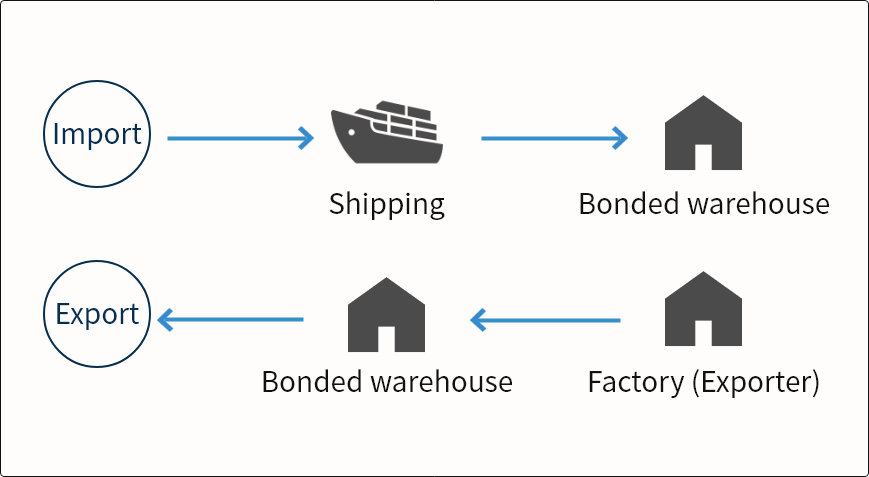 Located at Sakai-Senboku Port and Ohama Wharf, easily accessible from Osaka Nanko Container Yard.
■ From hazardous materials to general cargo
■ Imports and exports
Hazardous Material Warehouses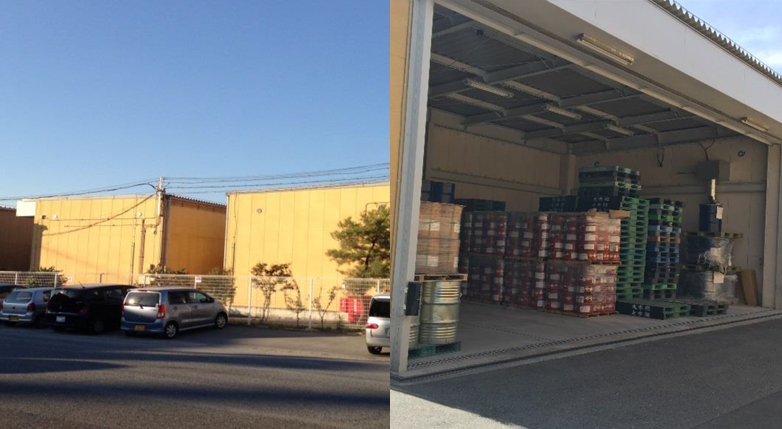 We offer comprehensive logistics services for hazardous materials, conveniently located in Osaka's Nanko Port. Want to know more? Ask now!
Class-1 hazardous material warehouse
(Approximately 100 m2) 199 × "designated quantity"
Two class-4 hazardous material warehouses
(Approximately 200 m2) Includes approx. 100 m2 bonded warehouse. 149 × "designated quantity
Cargo Handling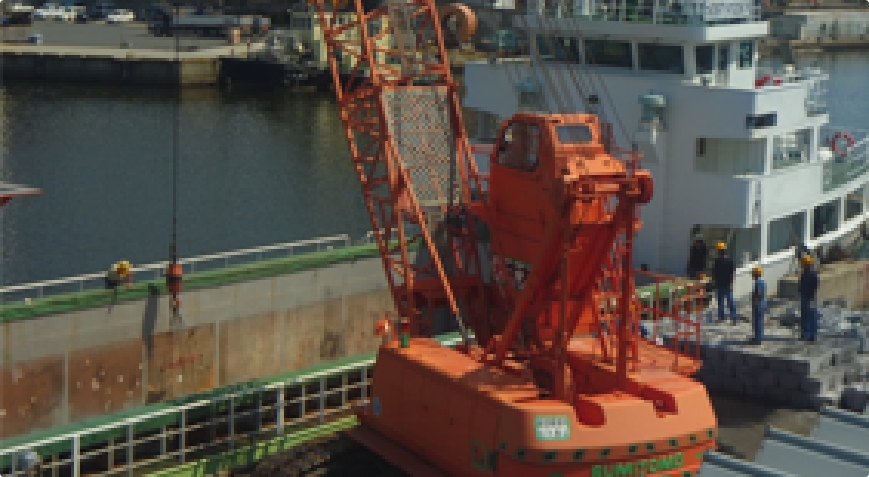 We are the marine cargo experts.

At Okigumi, we have our own private wharf for loading and unloading bulk cargo. Unlike bagged cargo, handling bulk cargo such as stone, sand or ore requires the experience and expertise of skilled workers. The prohibition of bulk cargo on public wharfs and the increased innovation in shipping containers in recent years mean that fewer companies handle conventional cargo these days. We have established a strong track record in this business and are well-placed to help customers with their bulk cargo requirements.

We fulfill our customers' logistics needs with a comprehensive range of services for imports and exports, including container loading and unloading, and the handling of regular cargo and dangerous goods. We specialize in handling dangerous goods and are licensed for operating bonded warehouses for dangerous goods.
・Loading and unloading cargo ships
・Loading and unloading/packing and unpacking containers
Truck Transportation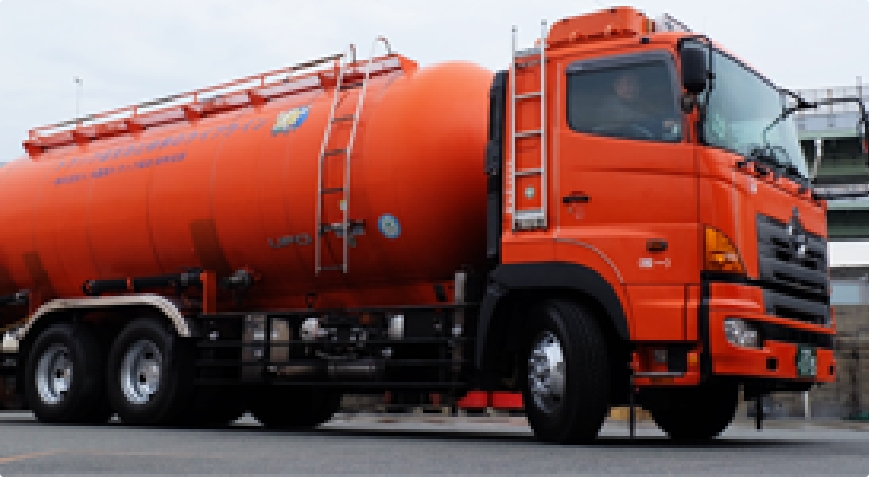 We are committed to providing safe, secure, and rapid transportation and delivery.

Customers benefit from our nationwide transport capability, supported by a fleet of large-scale freight vehicles, marine container trailers and particulate transport vehicles. Our reputation is built on the excellence of our cargo handling operations, with truck transportation offered as an ancillary service. We guarantee to deliver your cargo safely, efficiently and reliably to your desired destination. All our company's trucks are equipped with digital tachographs, dashcams and other advanced safety equipment to ensure driver and vehicle safety.

We have acquired G-Mark accreditation from the Japan Trucking Association, an organization engaged in work to optimize cargo truck transport nationwide. This symbol mark certifies companies that display exemplary transport safety, based on the evaluation by the association.
Our environmental credentials have also been recognized. We have been certified for "green management" by the Foundation for Promoting Personal Mobility and Ecological Transportation as a business with low environmental impact.
Warehousing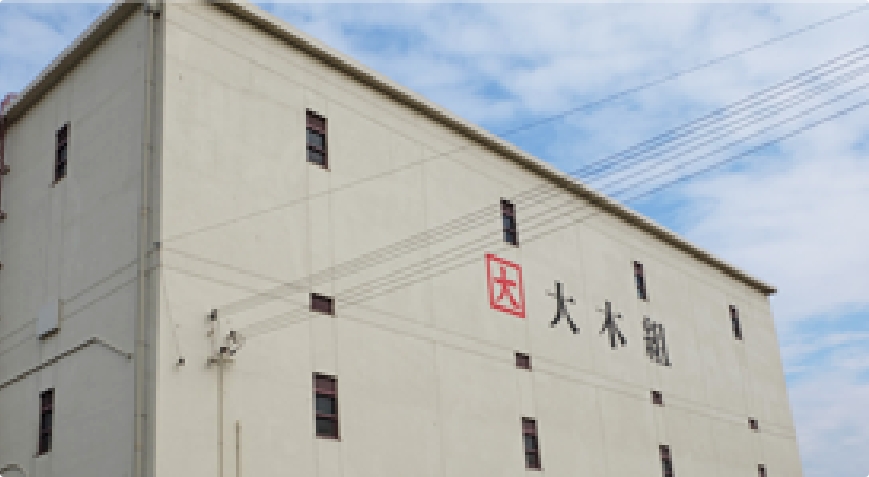 Your cargo is always safe in our secure warehouses.

We can cater for all storage needs, whatever the product, with both regular warehouses and specialist warehouses for hazardous materials (class 1, class 4). We also have a customs license for the bonded storage of dangerous goods and for general cargo for import or export purposes.
Correspondence Delivery Services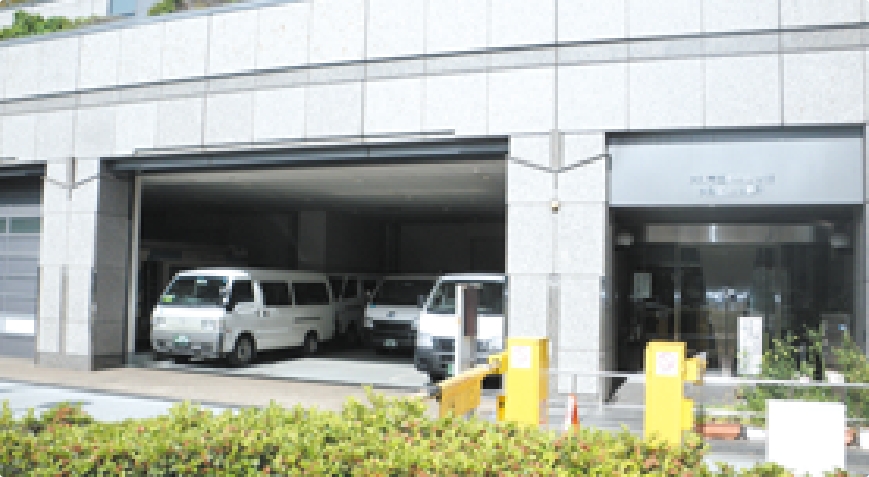 Secure delivery of confidential correspondence between clients' head offices and branch offices.

Correspondence delivery services were once a government monopoly, but were deregulated in 2003 with Act on Correspondence Delivery by Private Business Operators. We have swiftly built up a strong presence in this segment, helping clients such as the Osaka Municipal Transportation Bureau, the Osaka Municipal Central Library, the Osaka Urban Development Bureau, and the Nishinari Ward government with their confidential correspondence needs.